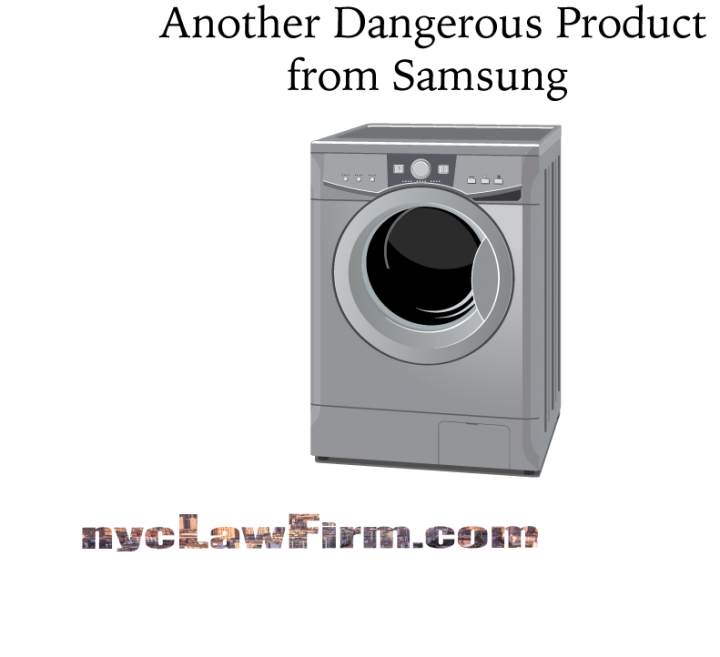 After reports of exploding cell phones, Samsung customers should now be worried that the company has recalled yet another product. This time it is not your phone that's been affected, but rather your washing machine. A device that you and your family probably use on a daily basis could be putting you all in jeopardy.
The upper portion of some top-loading Samsung washing machines can separate from the unit, causing an explosion. The force of the explosion can be so strong that some have literally thrown grown adults across the room, causing serious injuries. Just imagine what this could do to your children if they were nearby when the machine malfunctioned. This risk makes it critical for you to take advantage of the recall being offered by Samsung.
Recall Facts and Examples
Listed below is the relevant information regarding Samsung's latest recall:
Eight million Samsung washing machines are being recalled.

Approximately 730 washing machines have exploded, according to reports.

At least nine people have been injured.

Thirty-four models of top-loading washing machines are being recalled.

Model years 2011 to 2016 are under recall.
Stories of exploding machines have been covered by several television networks, and some of the incidents have been quite frightening. In one example, a mother and her four-year-old son in Georgia were doing laundry together when the machine suddenly exploded and she had to protect him from harm.
In another case, a woman was struck in the back by the lid of the front-loading machine. The force was so strong that it shoved her into a nearby cabinet, causing damage to her back, shoulder, neck, face, and jaw. The explosions have happened when the machines are operating at high speeds, and given the incredible force, there's no telling what type of injuries one could sustain when in the area.
Your Legal Rights After a Defective Machine Injury
You have the right to purchase a washing machine and expect to be able to use it without being harmed, whether it was created by Samsung or any other manufacturer. If your Samsung machine has exploded or malfunctioned in some way and you or your family has been harmed, you have the right to file a product liability lawsuit against Samsung.
In this case, it was Samsung's negligence as a manufacturer that caused the top lid to not be secured properly. This has directly exposed consumers to harm and the possibility of a dangerous explosion in their home.
Product Liability Cases
In product liability cases, you need to prove that the manufacturer acted negligently or recklessly and that your injuries were due to that negligence. Given how Samsung has already admitted to fault and issued a recall, this step is easy to prove.
Working with an attorney, you then need to demonstrate how the explosion or malfunction caused you physical, emotional, or financial harm. For example, if you needed to visit the doctor to have your injury treated, there would be a direct expense associated with doing so—including time that you've had to take off from work. If your room was damaged and your home now needs repairs, you should receive compensation for that as well. These are only some of the items that you can seek compensation for.
Get Help from an NYC Defective Product Attorney
If you have been harmed by your Samsung washing machine or have questions about product liability cases in general, contact us online and schedule a FREE consultation. You can also reach us by calling 1-800-VICTIM2 (842-8462).