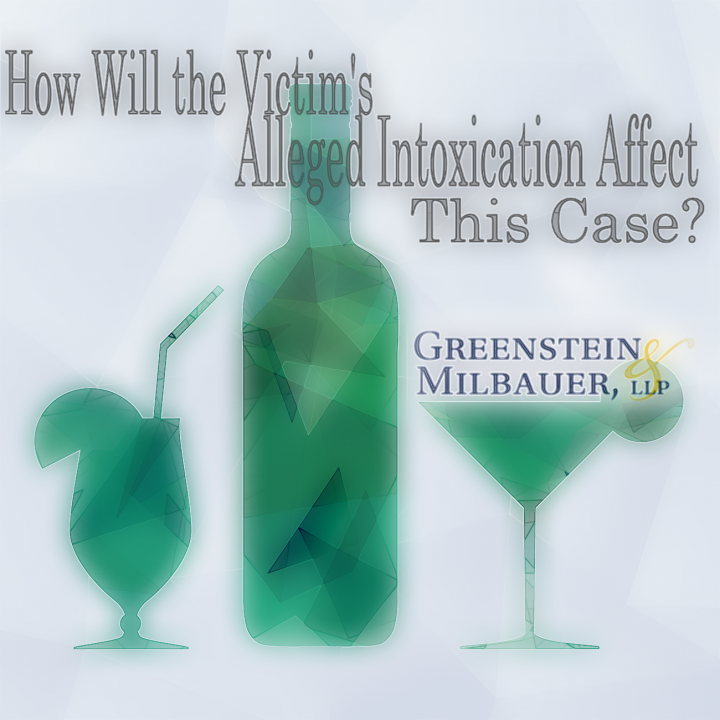 A victim being intoxicated is generally not enough of a reason to dismiss a personal injury case. This topic comes up often in law, especially with regard to personal injury claims where someone may have experienced harm at a drinking establishment or event location.
There are certain cases where a victim's alleged intoxication can call into question the plaintiff's claims. In rare instances, the victim's intoxication may even be enough to inject reasonable doubt into the case, resulting in dismissal.
The Case of a Drunk Pedestrian
A case where a drunk driver struck an alleged drunk pedestrian in December 2016 highlights one example of when intoxication could throw a wrench into personal injury law: Driver Aizaz Siddiqui, while driving at 2:00 a.m. on December 3, struck an allegedly drunk pedestrian named Stefani Lineva, who was killed at the scene. Tragically, her body wasn't found until early the next morning.
Although all evidence in the case points to the fact that Lineva was indeed struck by a vehicle and left to die, some believe that she may have been killed elsewhere and then moved to the site where she was found. Law enforcement officials refute this firmly, claiming that there is no evidence that this is the case.
The Victim's Intoxication Not the Only Factor
What remains to be proven is whether Lineva was drunk enough to stumble out onto the road or otherwise endanger her own life and whether Siddiqui fulfilled his duty of care at the moment she was struck. The fact that he left the scene of an accident most likely indicates that her intoxication isn't the only factor.
This is just one example of how your intoxication levels or someone else's can affect an injury case or even a wrongful death case. In any event, it takes an experienced legal team to make sure the right person is held responsible.
NYC Personal Injury Attorneys
If you have questions regarding intoxication or other elements in personal injury cases, we can help. Call the personal injury attorneys at Greenstein & Milbauer, LLP at 1-800-VICTIM2 (842-8462) or reach us via our website to get started.