Importance of Digital Transformation for Law Firms to Stay Competitive in 2019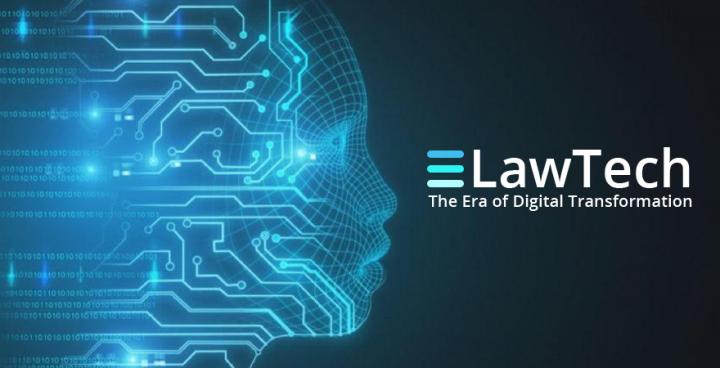 When organizations begin to invest in technology, they want something in return. There are some common expectations in the legal industry that include improved productivity, efficient work process, and enhanced service delivery.
Key trends in the digital transformation that law firms and lawyers need to be aware of:
Mobility and cloud technology: Growth in cloud technologies and mobile services provides a simple way to work in the industry. Technology help industries or people by offering everything in one place that is available in another location. Technology also provides the same level of access to legal professionals. Mobility also helps lawyers to connect with the clients and law firms.
According to research, 90% lawyers now use smartphones, to track the billable hours, and video calling or make conference calls, saving time which they spend on going from one location to another and cost as well.
In 2019, the use of SaaS (software as a service) technology and other related mobile services will be increased. This will make it easier for law firms to become paperless and quickly access to client files in any situation.
Streamline E-Discovery Process: There was a time when lawyers spent hours in arranging the legal documents from on different systems. And finding relevant information when needed was complex. But, due to the enhancement in the technology, E-Discovery is making the processes less cumbersome in order to help lawyers for preparing and managing their cases quickly than ever.
Electronic discovery tools significantly help to speed up the process because documents are in digital format.
Avoid unnecessary trials: Blockchain is the digital technology that greatly impacted on the legal industry. Blockchain technology is executing smart contracts that can be highly valuable for the legal industry.
With the help of blockchain, you can record important information in a highly reliable manner that can eliminate the need for litigation in some cases. To record financial transactions and to maintain ownership of records for various assets, blockchain will help and eliminate the possibility of financial crimes.
Simplified legal case management: Today's modern technology helps lawyers or legal professionals to manage and prepare their cases efficiently without worrying about the repetitive task. These tools are integrated with E-Discovery that help to gather the relevant case information and document management software and store all the information in a single user interface. These tools help to decrease the issues of a data breach.
In addition, software like Clio, Smokeball, MyCase, Firm Central, PraticePanther,etc., also facilitates other routine tasks such as planning, tracking time, documents, contact management, calendars, emails, and accounting work.
Data management: When lawyers are working on cases, there most of the time is consumed to find the data or relevant information to the case. Achieving success in a case, the right information is very necessary. So, they always waste their time to find a line of supporting evidence. But, because of digitization, they can excel the amount of data at less time. Legal services are transforming because of machine learning thereby saving time and their efforts, which they can devote to basic activities.
Virtual law firms: In 2018, the trend of online legal services was on the boom. But, in 2019 we didn't see them because now we will see virtual law firms. Mobility and cloud technology, virtual conferencing and video calls help legal professionals or lawyers to provide convenience by directly interacting with their clients about any issues. This digital transformation trend makes a less stressful lifestyle for the whole of the legal industry.
Enhancing the cybersecurity: Data breaches at law firms are on the rise. According to research, 80% of the largest law firms have faced a malicious breach attack in the United States.
In 2018, 11 million files leaked from one firm. So, it is considered that you need to enhance your cybersecurity to protect your client's important information. In 2019, we will see a further focus on innovative, practical and refined ways to reduce cybercrimes.
Keep track of performance: Due to technology enhancement, now it is easier for law firms to maximize the productivity of the employees in the most meaningful and profitable way. This will help to increase the profitability of the law firm.
However, some of the small firms are not able to invest in most of the tools because of the high cost. So they are taking the help of legal service provider companies to get a cost-effective solution with the latest technology and experienced team to take your law firm to the new heights.