Injured in a Car Accident on Loop 12 in Dallas? Call 214-651-6100 for a Free Consultation!
Our Dallas car accident attorneys can handle your insurance claim and recover the money you're owed, while you focus on recovering. We work on a no-win, no-fee basis and are happy to explain your options moving forward for no cost.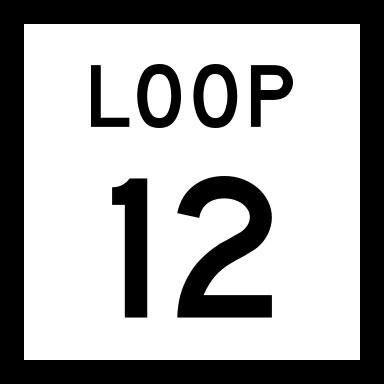 Highways present various dangers to the average motorist, and Loop 12 is no exception. Loop 12 is a state highway that encircles the city of Dallas, Texas, and is used by many DFW locals on a daily basis. Unfortunately, this highway is also one of the most dangerous roadways in the region.
The loop receives a large volume of traffic every day, especially during the morning and evening rush hours. It goes without saying that the more traffic you have on any stretch of road, the more likely you will have an accident occurring on it. Due to the over-congestion of traffic and the increasing number of road construction projects along Loop 12, the problem is only expected to get worse.
18-Wheeler Truck Accidents on Loop 12
Loop 12 is commonly used by 18-wheelers and other large trucks, even though much of the highway is less-than-suitable for such traffic. Semis are often the cause of many catastrophic accidents given their sheer size in relation to your average American car, as well as their poor stopping distance. They are much harder to drive defensively and stop on a dime should they come upon unexpected traffic, road construction, or other hazards. Accidents involving 18-wheelers often result in life-changing injuries or wrongful death.
Poor Lighting on Loop 12
Another reason why accidents are common on Loop 12 is due to the poor lighting of this highway at night and during inclement weather. There have been reports of pedestrians getting run over because cars were unable to see them in the dead of the night, and more-commonly, accidents involving a disabled vehicle for the same reasons.
Drunk Driving Accidents on Loop 12
Unfortunately, drunk driving continues to kill innocent drivers on Loop 12 on an almost daily basis. While we all know the dangers of drunk driving, Dallas sees more than its fair share of DWI accidents. Alcohol impairs a person's cognitive abilities, making it almost impossible to react pre-accident, meaning that people who are in a drunk person's line of fire while driving are often left with serious injuries and an insurance claim which will be heavily disputed due to "intentional acts" by their insured. Do not let the insurance company deny your claim. Call us and let our Dallas lawyers get you every penny you deserve.
Highway Traffic Cameras
If you've been in a car accident on Loop 12 where liability is being disputed, you may still be in luck. There are several traffic cameras located along Loop 12 which may have caught your accident on video. While you often need your attorney's assistance to obtain such footage, check neighboring businesses which may have CCTV cameras pointed toward the highway and see if they'd be willing to provide a copy.
Legal Help for Car Accidents in Dallas
If you're injured in an accident on Loop 12 in Dallas, it's imperative that you seek medical attention immediately. If you need to see a doctor but don't have insurance, give us a call today at 214-651-6100, and we'll do our best to get you the medical care you need. Call us today for a free consultation and learn how our law firm can help.