Having a dream of gifting exquisite dining experiences to people might sound like a pretty lucrative business, however, taking the final plunge is not simple and smooth at all. You might be super excited to commence a restaurant business of your own but it requires a proper strategy, market research including competitive analysis, adequate amount of resources and much more. However, even if you resourced all the requisites for your business, dealing with the legal process involved is certainly an intimidating process to deal with.
Licensing and food safety laws are two significant areas that need to be considered on while starting a restaurant business. Seeking professionalized assistance of a legal advisor has become a mandate since food safety laws involve varied provisions and regulations to deal with. Following here is an overview, that will help in deciphering the importance of these two procedures.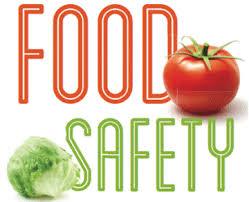 Licensing
Obtaining a license for your restaurant business is a big step in maintaining all the legal procedures of business setup and operation. Starting from liquor liability to employee and client safety, everything is observed by the managers and restaurant owners. Thus, license, along with safety procedures and insurance must be acquired before proceeding to start a business. Some of the key elements required for obtaining a license are:
Review of food service plan

License fees

Application forms

Employer Identification Number (EIN)

Sales tax registration

Inspection

County and local requirements
Food Safety Certification
Food safety laws enforce the obligation of getting a certification for businesses willing to export the meat products in USA. As per norms of the Food Safety Modernization Act, only the accredited third-party auditors are being approved to certify food facilities. Moreover, the food processor of USA should implement a set of a predefined processing shield throughout the production system for eliminating safety and health risks of produced goods. Though the requirements of food safety certification are different in different states, however, as enforced by the National Restaurant Association, you will be able to obtain a holistic overview on testing for food safety management, thereby satisfying the certification requirements of different states.
Being passionate about serving exquisite delicacies to people is half the way of your route to become a successful restaurateur. The legal process involved herewith should be tackled with specialized assistance of a lawyer which, will help not only help in commencement but, also facilitate smooth functioning as well.