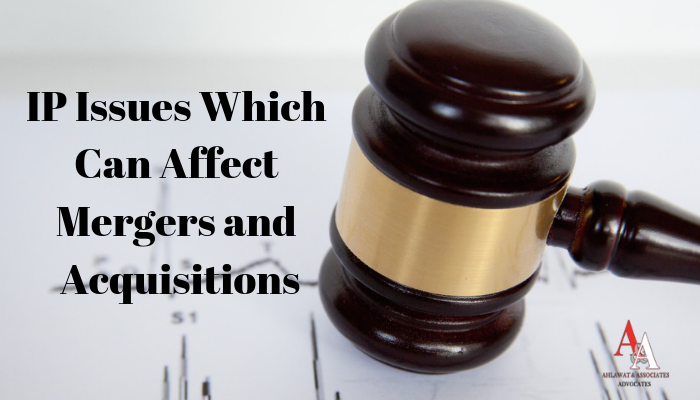 Have you ever seen the recent growth of IP landscape in India? It has reached to an all-new level and about to stay that way for long now. The mergers and acquisitions in India form a major part of corporate strategy. As per the assurance, there are around 1147 deals in 2017, which were worth around $61billion. In basic term, mergers can be defined as an arrangement where assets of two or more firms will be vested in or just come under the control of one company. The merger helps in forming a new firm so that all the liabilities are transferred to surviving name, also called amalgamation.

Now, the mergers and acquisitions law firms will talk about the significant activities and issues associated to intellectual property connected with typical acquisition of private firm. Learning about those 7 IP issues from the core is mandatory to get solutions instantly.

1.IP documentation:

The seller is asked to prepare extensive list of all the IP based documents for the acquirer's review, which is material to seller's business. Some of those are service marks and trademarks, patent applications, trade secrets and proprietary know-how, and more. So many items have to be included in disclosure schedule to company acquisition agreement. For facilitating due diligence, seller will have these documents under virtual data room.

2.Developing and acquisition of IP:

Acquirer will confirm if the value that it placed on the selling firm is supported by such a degree, to which the company gets to use its right over all of IP, critical to anticipated business. You will learn about the steps more from m&a law firms. It is not that uncommon for the private firms. Such problems can exacerbate if the individuals, once involved in the creation of IP, are not associated with the firm any longer.

3.Open source software problems:

Most developers and software engineers use open source software to develop technology or product. But, using such open source software by selling firm can easily lead to licensing, compliance and ownership issues for any acquirer. It is because open source licenses need user modification and distribution of software to make its source code available to other users.

4.Warranties and representation issues:

The IP warranties and representations in private firm acquisition mainly serve two purposes. At first, if acquirer learns that IP warranties were untrue, the acquirer might not be asked to consummate acquisition. Secondly, if the IP warranties and representations are untrue, then the acquirer is entitling to post-closing for damages taking place from such misrepresentation by seller.

5.Warranties and representations associate with IP Infringement:

Acquirer typically wants selling firm to warrant and represent that the operation of its business will not infringe or violate IP rights of other parties. There should not be any litigation and no claims to cover any of the IP rights, which are threatened or pending. According to some of the mergers and acquisitions lawyers, the limitations and scope of such warranties are mostly negotiated. The acquirer is thinking more about risk associated with infringement claims that third parties might bring against acquirer, after closing or signing.

6.Major issues related to IP agreements:

If you ask top mergers and acquisitions law firms, they are able to talk about the major issues associated with IP based agreements. The first issue is that acquirer would like to review provisions carefully, which require consent to assignment in IP based agreements. Another issue that takes place is associated with clauses in IP related agreement of sellers, which are overboard in respect, quite relevant to acquisition.

7.IP based disputes:

An acquirer is asked to review the involvement of seller carefully in any past or current IP litigation or any other disputes. This review will end up discovering exposure that seller might have to IP claims and how it has sought out to enforce the rights. The most interesting one among the lot is the unresolved third party based claims, which are not yet leading towards litigation. The present IP litigation might lead the acquirer to insist upon special indemnity for protection from risk of substantial judgment.

To know more about mergers and acquisitions and the related intellectual property issues, looking for legal help is the most sorted out option to consider.